Alchemiss is a new entry into the Des Moines Design space. We aspire to be known for bringing new life to the Midwest, not only by transforming spaces but by transforming lives. Creating designs that represent you, in a process that is fun, for the life and space you love is my promise.
Founded by interior design enthusiast and life coach, Leah Roling, the company's classic style incorporates clean lines, patterned prints, and striking details to bridge the gap between high design and functional spaces. The same design process is used regardless of whether we are transforming your space or your life.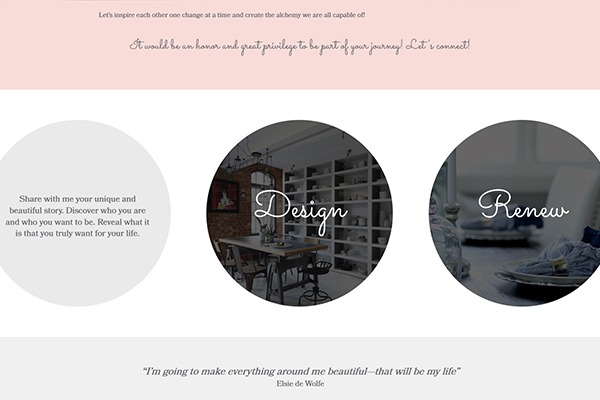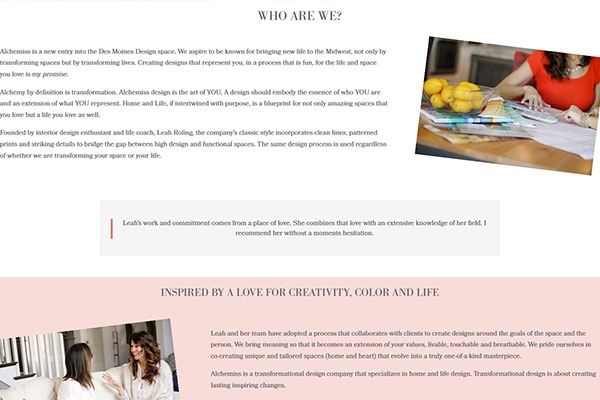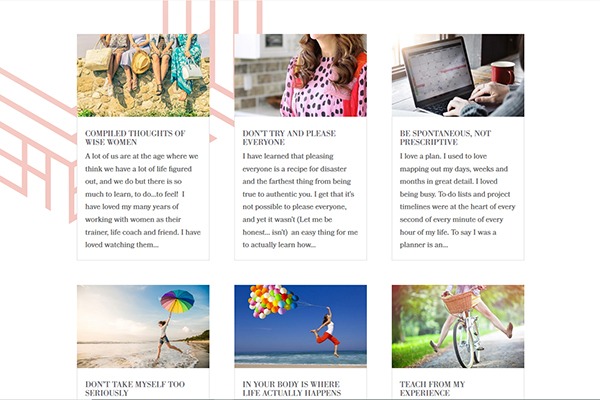 About this project
Alchemiss Design needed direction and structure to define what the company is to the owner. Many conversations about the purpose and goal of the website happened, which created a clearer direction for the website. Information about who and what Alchemiss is, presented in a pleasing way was imperative to make the website function. A site that works on all devices was important. The images on the site set the tone for the company.
N

Divi framework

N

Animated widgets

N

Custom circle functionality on homepage

N

Tammy Brice photography

N

MailChimp integration