Passion for the outdoors and the sport of hunting drove Brent Schmitz to start Better Way Outdoor Products and design the Blindsider Hunting Blind. On a hunting trip with his then-four-year-old son, Brent realized it was a struggle to keep his son comfortable and safe in a deer blind. He then set out to make hunting more enjoyable for the youngest hunters and seasoned veterans alike with a weather-tight deer blind that was virtually impossible to fall from.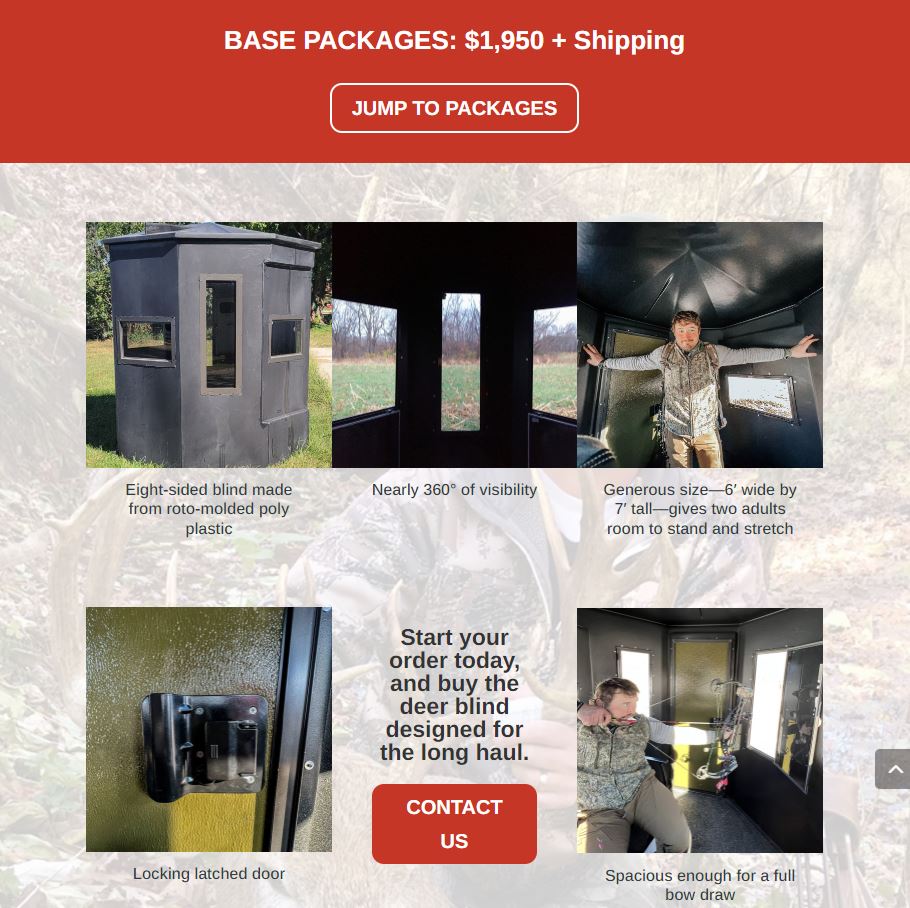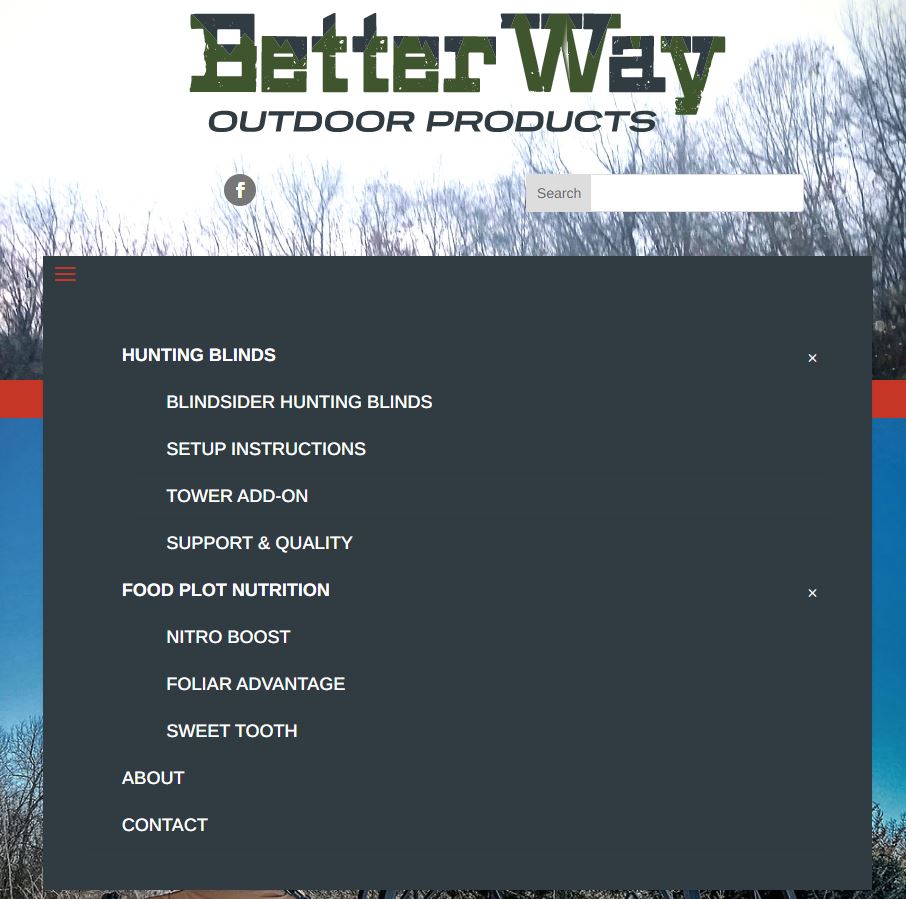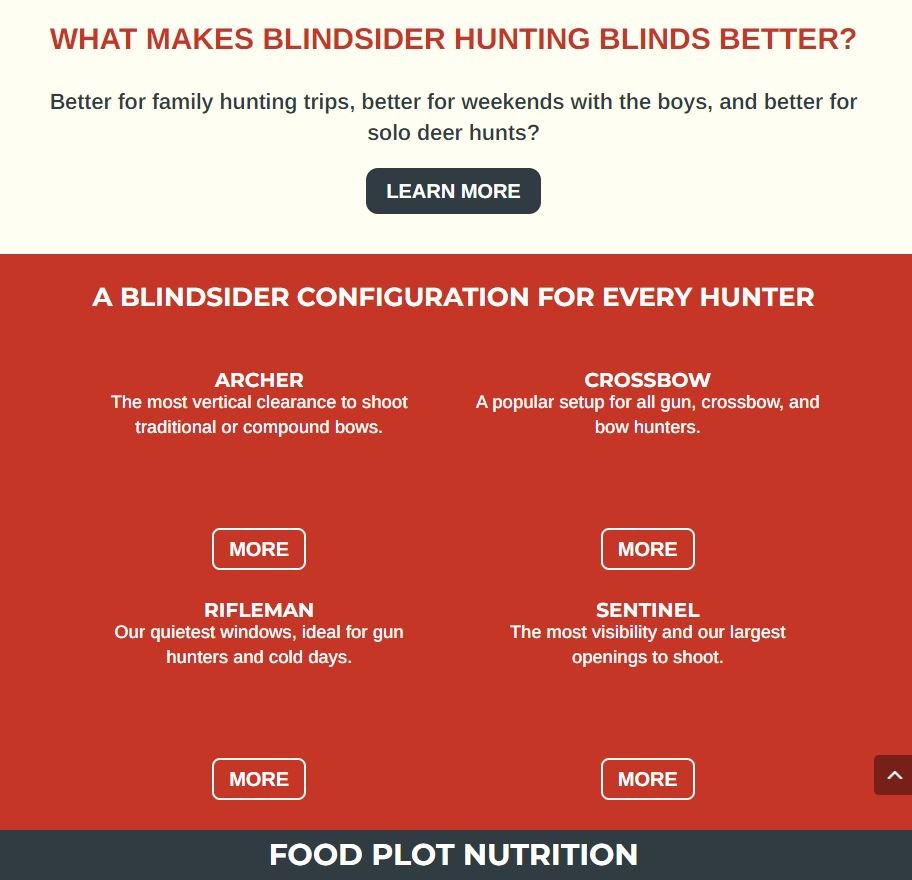 About this project
The goal of Better Way is to promote products that share Brent's mission: sustaining the sport of hunting with smart products and better solutions to the challenges hunters face. 
This was a collaborative project with the Write Place. They worked with Brent to get the right photography, verbiage, and design to promote his products. 
N

Animated modules

N

Divi framework

N

Resposive web design

N

Custom order form