Connect Church was established in 1866 in Pella, Iowa and is still at its original location, although the property has been updated and expanded over the years, as well as, the church name.
Connect Church is very community focused and its outreach needs to easy connect with new and existing residents to the area. With that comes a more modern approach to connecting with the community with updated technology and the use of streaming and easy access via mobile devices.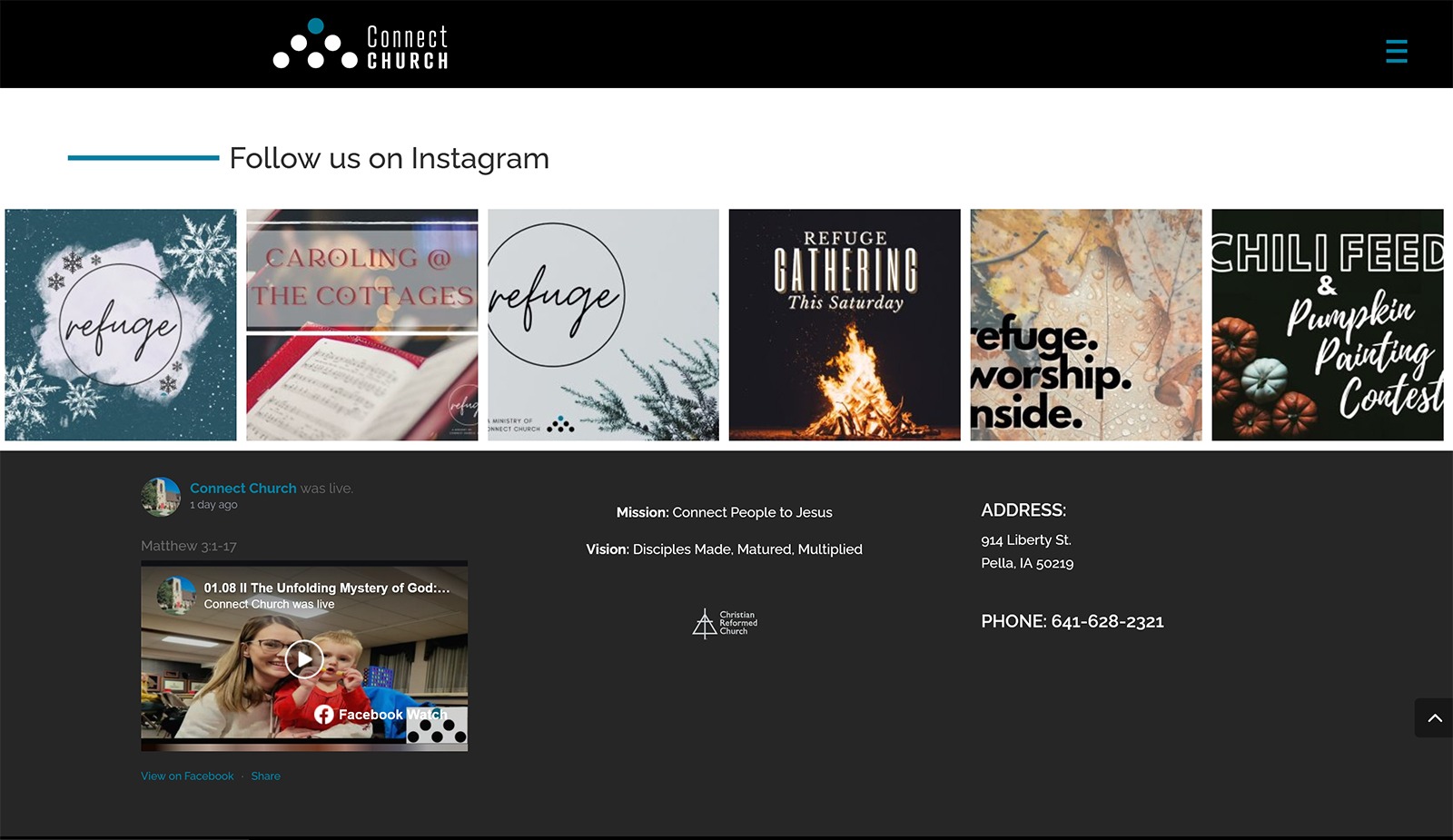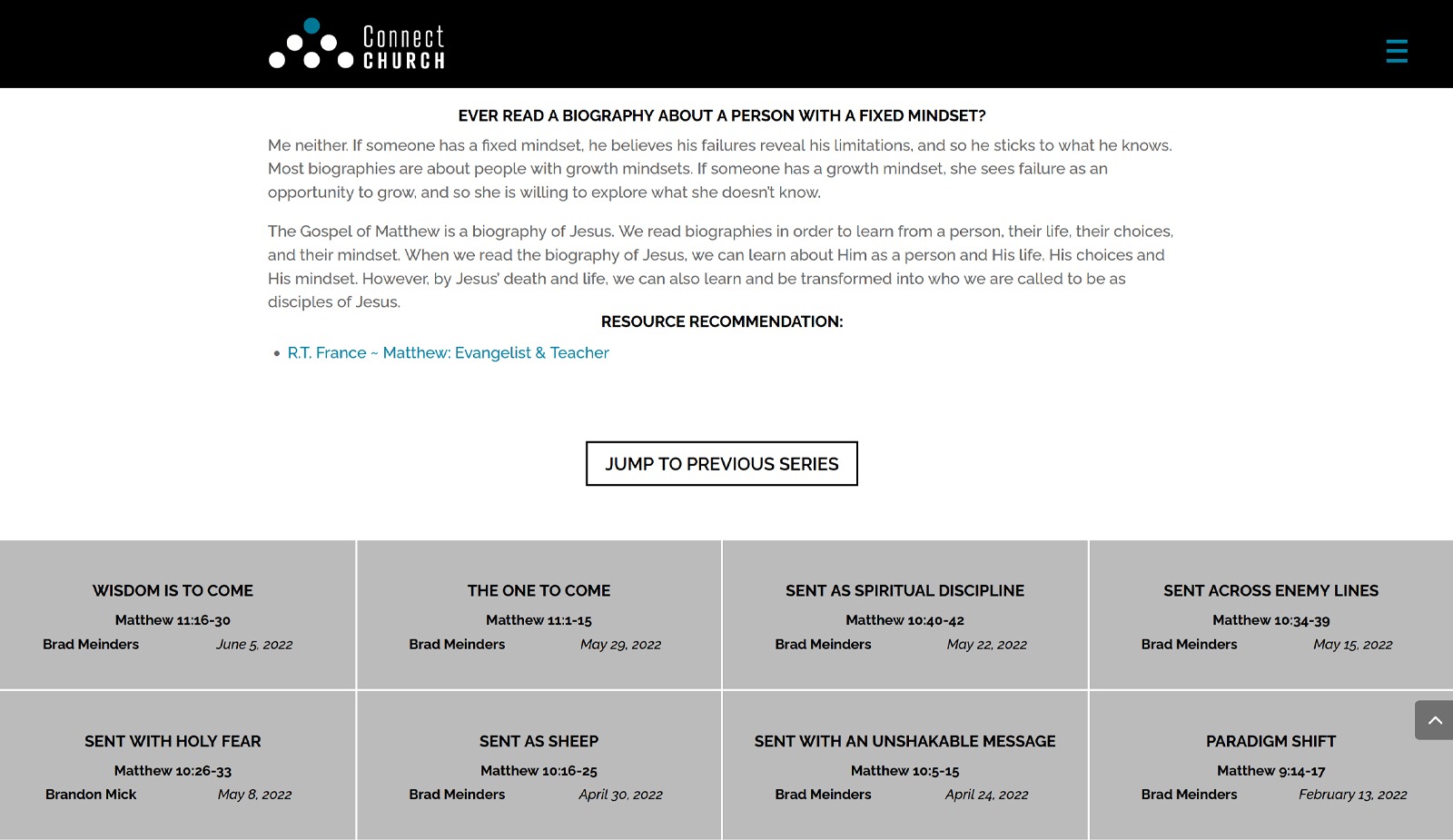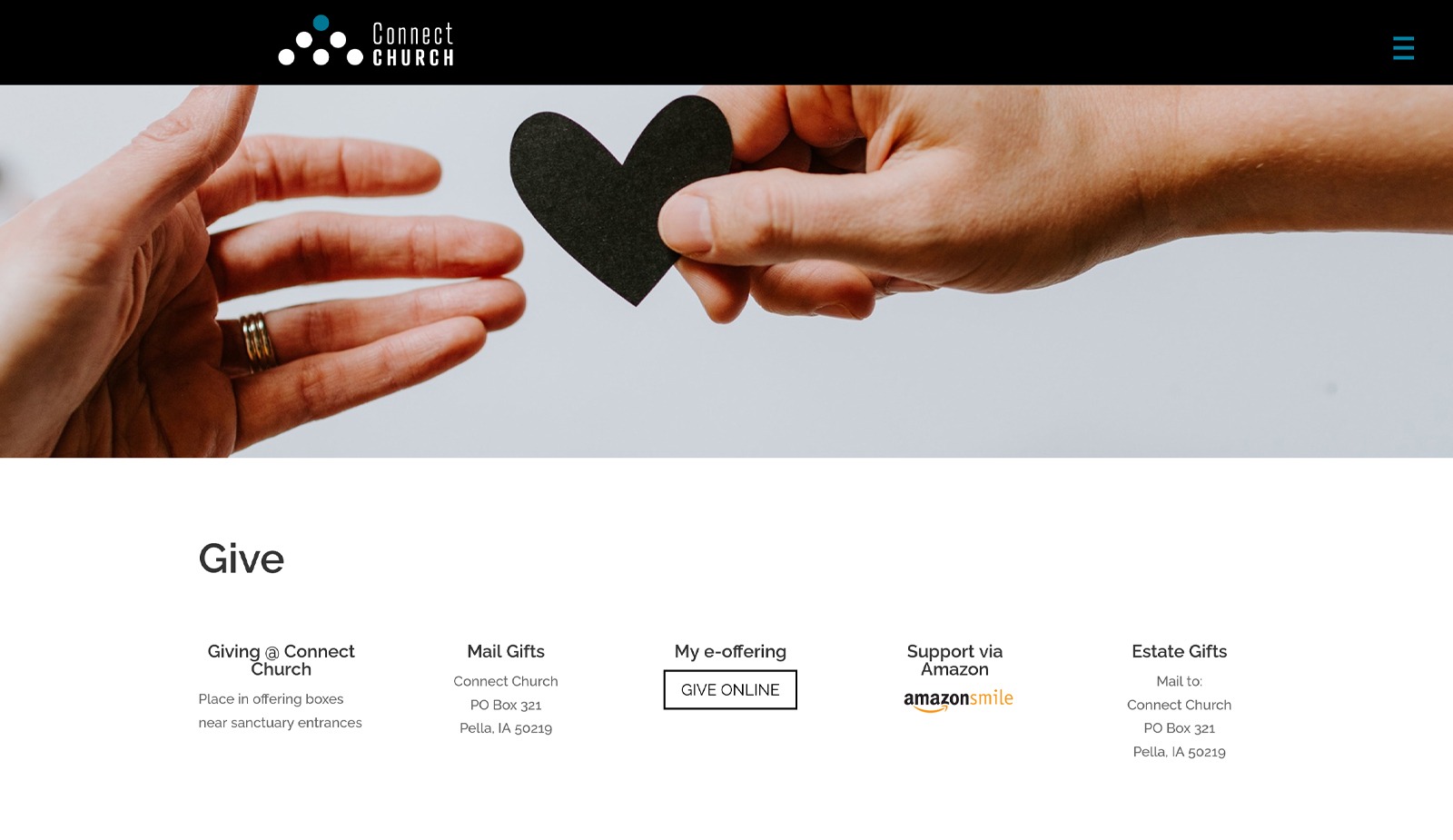 About this project
Connect Church wanted to update its existing website to one that focused on the mobile user and make it easy to stream messages and other events. This required a change in navigation and a full featured library of sermon topics with archived videos instead of basic audio files.
The key requirement was a custom functionality to display and archive sermon series with featured images, videos, and previous messages visible for the related series. While this required a little more work on their end to maintain, the functionality was worth it for the end user.
Connect Church posts frequently on social media, so having the feeds visible on the site was very important. This makes for an easy way for them to quickly communicate with their members and guests.
Key Features:
Focus on mobile navigation
Sermon archives by series
Historical images to connect old with new
More content to welcome new visitors
Online Giving options
Instagram & Facebook feeds
N

Animated modules

N

Divi framework

N

Resposive web design

N

Custom Sermon Library