Families First of Pella is a local non-profit with the main goal of strengthening family bonds and parenting skills, encourage healthy communication, promote scholastic success and encourage parental involvement in schools.
They host various family-bonding activities throughout the year, offer Love and Logic parenting classes and provide information about early childhood literacy to schools and the community.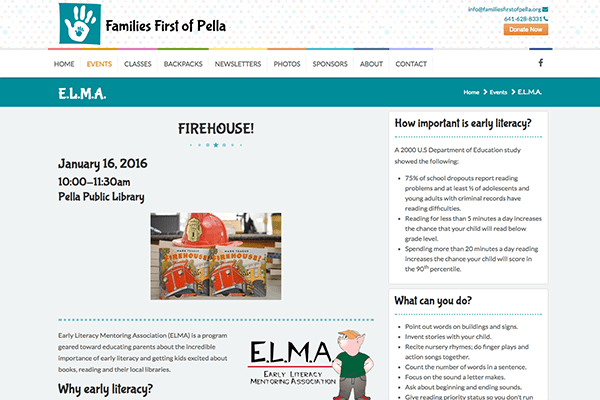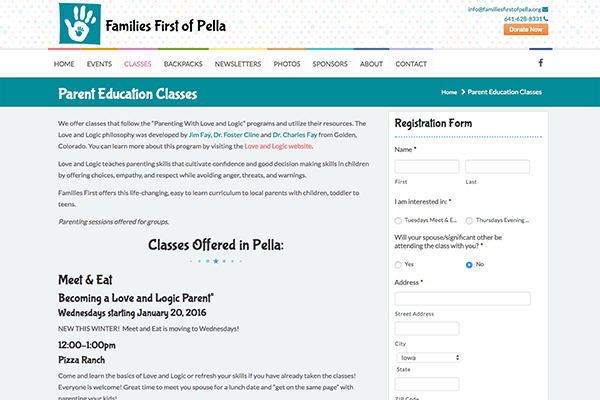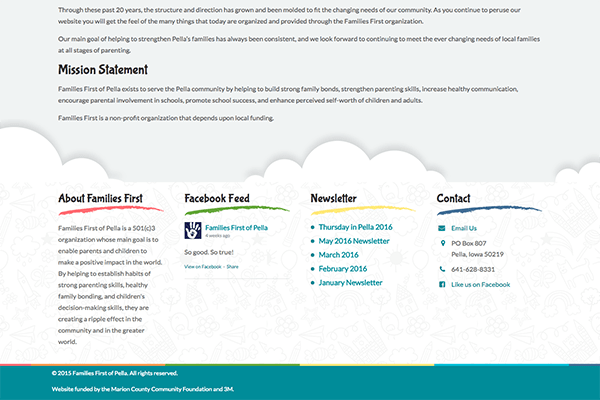 About this project
Families First came to us because their old website was extremely difficult to update the content and hard to navigate, let alone for donors or parents to find. They wanted to update the look of the site, to make it more "kid-friendly," since the organization is based on families and children. Streamlining registration for activities was also important, so making the site work well on mobile devices was paramount.
N

Slider with animation

N

Complex registration form

N

Facebook feed

N

Sponsor slider

N

Complex menu design