Menninga Pest Control is a family-owned and operated company that was founded by Ken Menninga in 1979. As the business grew, Ken was joined in his business venture by his wife, Judi. Ken passed away and Judi continued to run the business through 2009.
Shawn Van Gorp then took over the business in January of 2010. This achievement has been made by taking great care of our clients through honest, dependable service. Our clients are not just customers—they are our friends.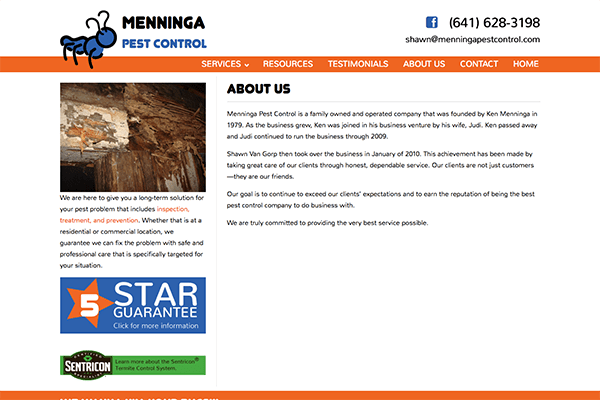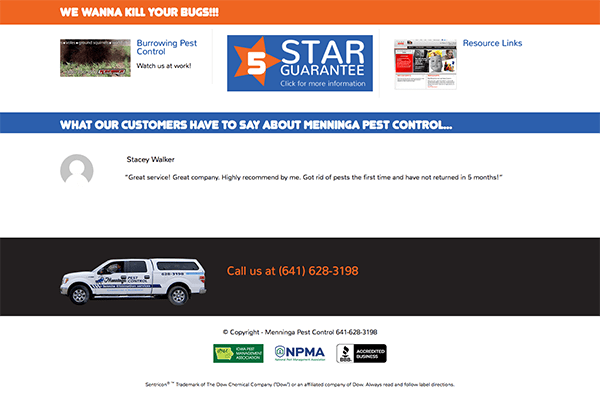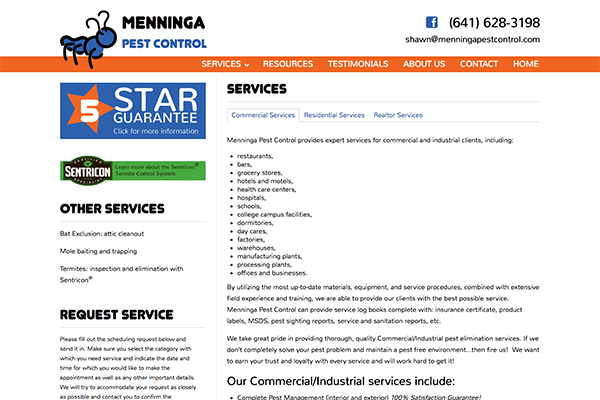 About this project
Shawn came to us to redevelop the website because the original site didn't accurately represent the services Menninga Pest Control offered and didn't work well on mobile devices. We developed a more coherent brand by refreshing the logo. Relevant content was important when developing the site, to create clean SEO and be more searchable to clients.
N

Custom icons

N

Complex request service form

N

Testimonial slider

N

Custom service area map

N

Service plan branding