Morsel of Faith Ministries was founded as a means to spread God's love to those in Kenya, Africa. They assist people in Kenya who do not have access to medical care, as well as, supporting pastors, widows, and orphans.
Morsel of Faith Ministries' desire is to support children so they can receive an education to be an asset to their village and country. Through these actions of providing medical care, food, clothes, living expenses, education, they share God's love with the Kenyan people.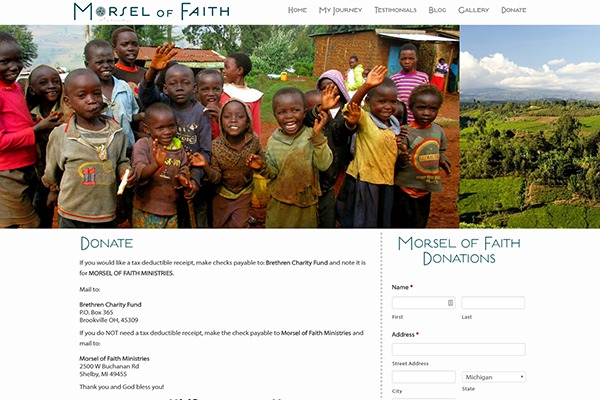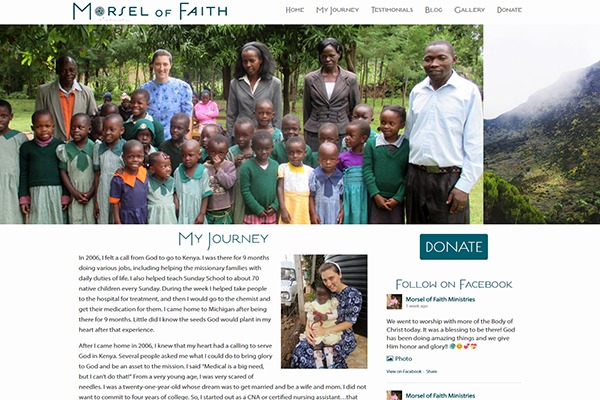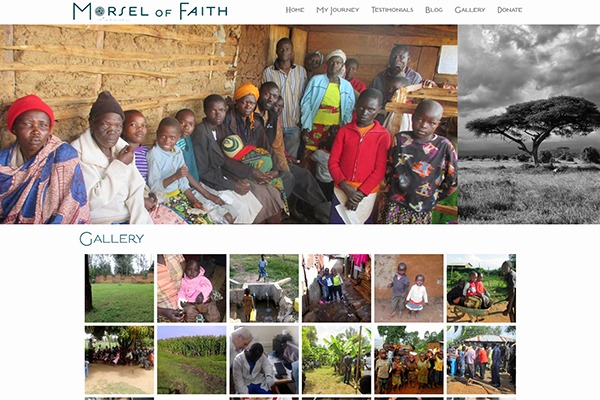 About this project
Morsel of Faith Ministries needed a working website that could take donations prior to their next trip to Kenya. The website turn around was very quick – done within 2 weeks – and ready in plenty of time. The founder was very organized and had all the photos and content ready to go, making our job much easier and thus the turn-around much shorter than normal.
N

Ability to take donations online

N

Easy to use contact forms

N

Blog functionality

N

Photo gallery

N

Responsive design