Organized Housewife is a professional organization and personal home management company based out of central Iowa. Jaime and her team can come into your space and create harmony out of chaos. They organize your house (with or without your assistance), provide consultations on how to begin the process of reclaiming your living space, design high functioning closet spaces, help stage your home to sell, help manage your home and provide cleaning services.
Jaime is also available for public speaking engagements.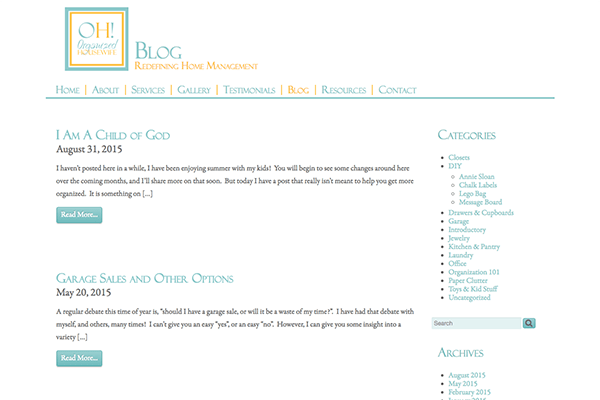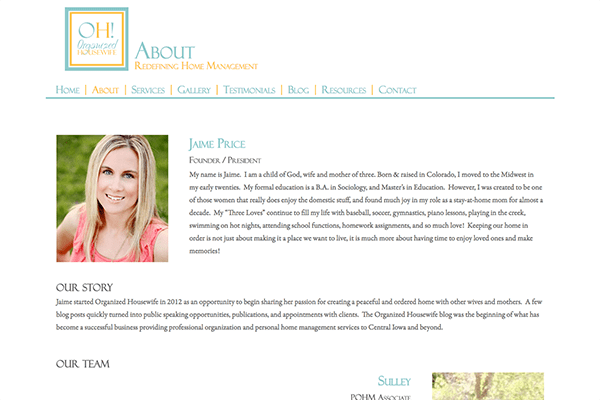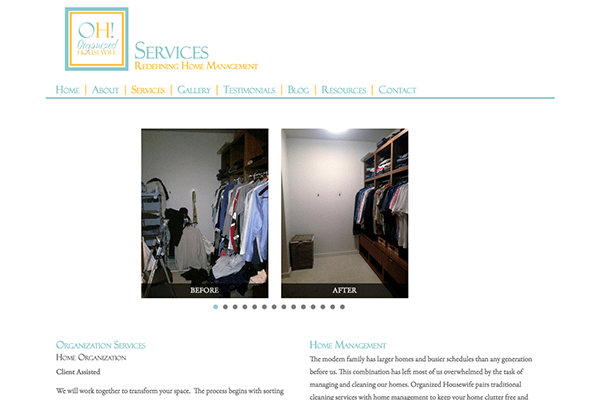 About this project
We were approached to help update the look of this site and make the transition to being responsive. The previous site was built in Blogger, which limited the search engine optimization that could be done. By moving the site over to WordPress, we can control more of the search engine optimization and create a custom design.
N

Custom design

N

Custom slider functionality

N

Custom photo gallery

N

Previous blog import

N

Custom employment form