Founded in 1949, The Valle Drive-In is the oldest remaining drive-in theater in Iowa and is one of only four drive-in theaters left in the state. Located forty minutes east of Des Moines in Newton, Iowa, the Valle Drive-In offers great entertainment and a one-of-a-kind experience at a low, reasonable price.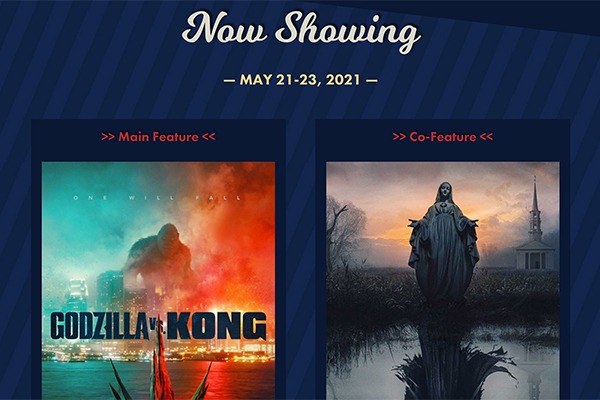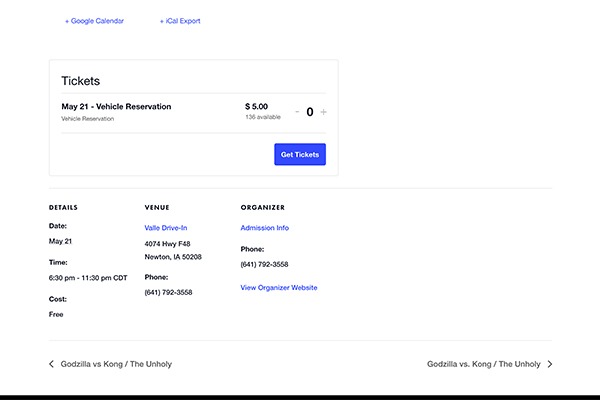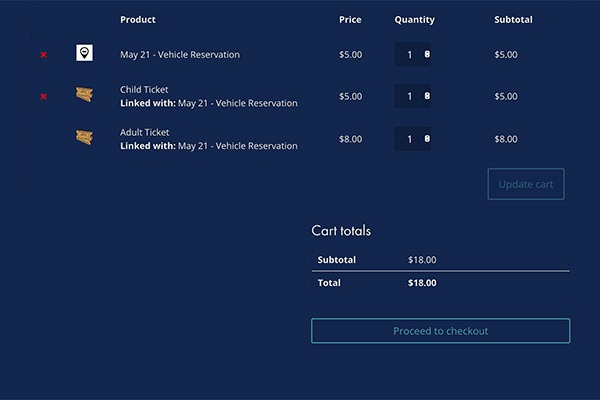 About this project
​Valle Drive-In needed a complete overhaul of their website—the code their website was built on couldn't be updated without breaking the website, so an overhaul was imperative. The look of the website wasn't going to change, it just required an update to keep it functioning the way it should.
Being able to sell tickets and reserve a parking space was the most important part of redeveloping the website. Figuring out the best way for customers to successfully reserve a parking space and purchase tickets added a layer of complexity to the redevelopment.
N

Animated modules

N

Divi framework

N

Resposive web design

N

Custom post type for movies

N

Custom eCommerce solution